Beauty Salon & Skin Care Clinic Hornsby
Here at For the Love of Beauty, we believe that beauty is more than a look: it's a feeling. We are devoted to creating a positive change in our local Sydney community with quality beauty and skin treatments and products that make a real difference. Protect your skin's health with professional skin and body treatments to help your skin glow at any age.
Our founder, Deborah Crofts has worked as a beauty therapist for more than 30 years and is highly passionate about helping people from all walks of life to love the skin they are in.
For a wide range of body treatments, face treatments, tattoo removal, cosmetic tattooing, paramedical tattooing, spray tans, fibroblast treatments, body sugaring, eyelash treatments, teeth whitening and professional advice, For the Love of Beauty is here to help.
Bringing to her craft years of experience, dedication and a genuine love for helping people Deborah is known to her clients as a 'miracle worker', thanks to her speciality in problem and mature skin.
Tattoo Treatments and Removals
Specialised Skin, Beauty & Laser Treatments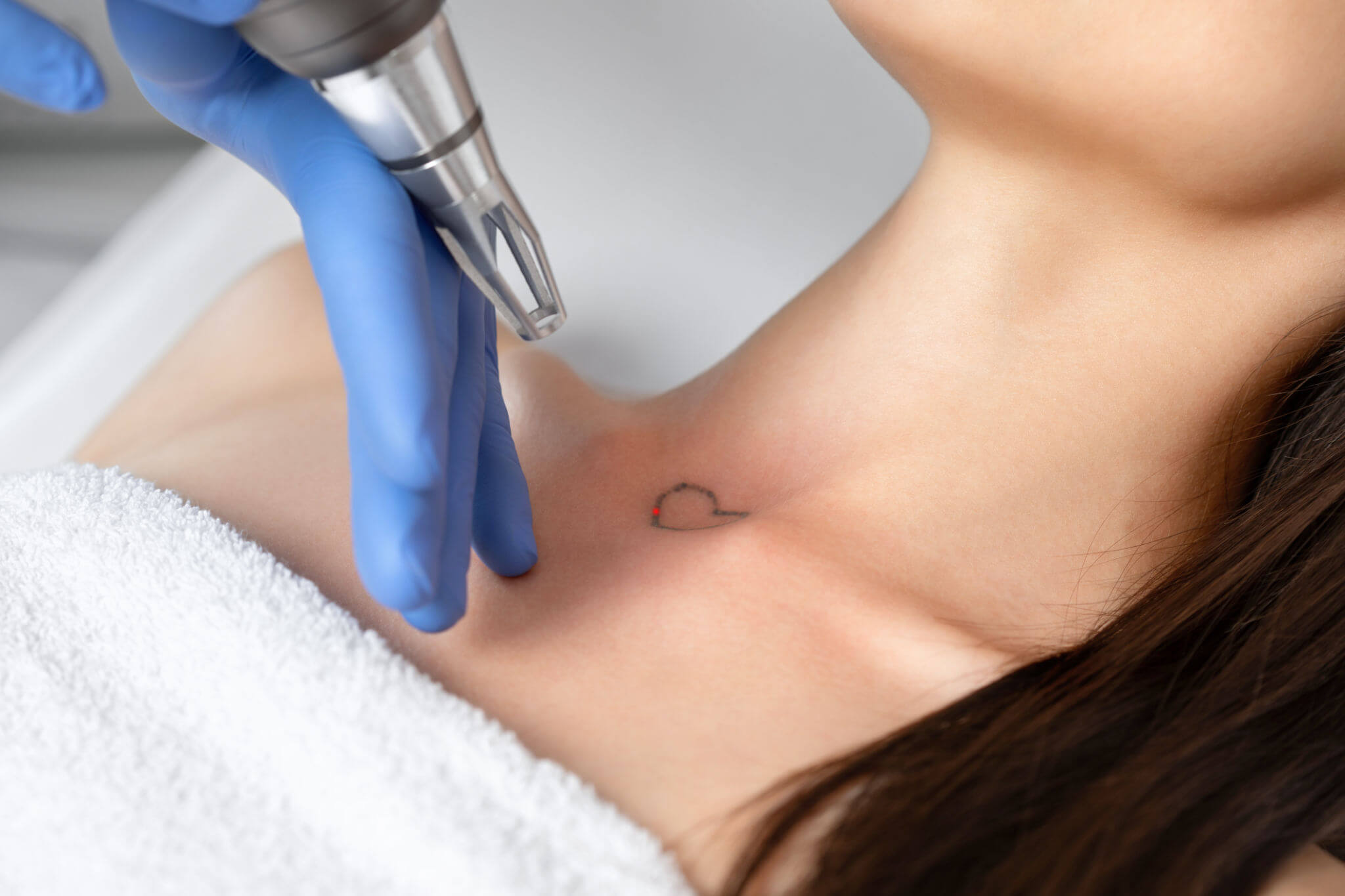 Tattoo Cosmetics and Removals
There are many reasons that a person may opt for cosmetic tattoos or permanent makeup. Cosmetic tattooing is fantastic for those wanting to enhance their facial features, save time and to eliminate the need for makeup (the ultimate 'I-woke-up-like-this' look). Feel confident without the hassle and achieve the perfect brow shape with eyebrow tattoos, gorgeous eyes with eyeliner tattoos or fuller lips with cosmetic lip tattoos.
Electrolysis (Permanent Hair Removal)
Electrolysis is a popular hair removal treatment that is suitable for unwanted facial hair and the bikini line. It is also effective for the removal and treatment of skin tags. Electrolysis can safely remove individual hairs or skin tags from the body, without the use of harsh chemicals. Electrolysis is considered one of the most effective hair removal treatments.
Skin Needling (Mesotherapy)
Mesotherapy is a non-surgical cosmetic beauty treatment for anti-ageing or scars. Mesotherapy or skin needling is non-invasive and suitable for the body and more delicate parts, such as your face, neck and decolletage to remove wrinkles, promote circulation and target fat.
Skinial Tattoo Removal
Need an alternative for tattoo laser removal? Skinial tattoo removal is a natural method of tattoo removal without a laser, acclaimed across the globe. Think less pain, fewer treatments and lower costs. Using a micro-pigmentation machine, small circular areas of the epidermis are abraded and the diluted lactic acid is dropped onto the skin. For affordable tattoo removal in Hornsby, book in Skinial tattoo removal with us today.
Cryotherapy (Remove Warts, Cysts, Pigmentation & More)
Cryotherapy, also known as cold therapy, is a liquid nitrogen removal treatment used to remove warts, cysts, pigmentation, sebaceous cysts and small skin tags. Treatments are quick and effective and do wonders in restoring confidence. For wart removal, cyst removal, skin tag removal and our other treatments, book in a cryotherapy session with us today.
Fibroblasting or Plasma Purebeau
Fibroblast is a cutting-edge cosmetic anti-wrinkles treatment with instant results. Fibroblast treatments use plasma to reduce the volume of excess skin and wrinkles and are famous for its success in combatting non-surgical eye lifts, tummy tightening, neck tightening and much more. Say goodbye to unwanted wrinkles and excess skin without discomfort with fibroblast.
Treatment for Skin Irregularities
Skin irregularities are common in society and can compromise our confidence. We can help eliminate skin irregularities such as cherry angiomas, fibromas, skin tags, sebaceous cysts, and facial spider veins. Too many live with skin irregularities without realising how easily they can be removed. Here at For The Love of Beauty, we can easily remove skin irregularities by freezing them or using our skin clear machine.
IPL Treatment
Clinical IPL (Intense Pulsed Light) treatments use light and heat energy flashes to rejuvenate new tissue in the skin, such as collagen and elastin. If you've got redness, uneven skin tone or pigmentation or toenail fungus, IPL may be the treatment for you. IPL treatments are also excellent for treating sun-damaged skin to restore younger, fresher complexion – with improved texture and skin tone.
What Our Clients Say About Us
I had a lovely experience with Deb! Called her up after a busy day doing Valentine's Day flowers and she was able to get me in that afternoon for a Lash lift, tint and eyebrow tint. My little treat. Spent a glorious hour relaxed and cool in the comfy beds. I was so impressed with the results! 1 week on and still looking amazing. I will be back.
– Amy H.
Life is so much easier with my eyes done thank you Deborah you have done a great job, I have always worried about people saying poor thing she can't see what her makeup looks like now I don't have to worry they just look perfect all the time. xxx
– Monty L.
For the love of beauty has a great range of products and services. I travel over 30mins to have my eyebrows done by Deborah.
– Danielle LB
Debra is a talented and learned beautician. She provides excellent customer service and I've been seeing her for many years. Now I travel to Hornsby from Wollstonecraft for my appointments – she's worth travelling for!
– Nicki T.
Had my brows done by Deb.
Made my life so much easier as I had no hairline in brows.
Deb is amazing and a real specialist in her field of cosmetic tattooing.
– Bernadette M.